Best EPDM Rubber Installation Services in Cape Coral, FL

Children need some little playing time for their physical and mental health. They are required to play and have an enjoyable time. Employ Cape Carol safety surfacing for the best installation of a safe playground. With their services put in place, the safety of the children is best assured, and no need to worry. It is usual for you as a parent to be concerned for your child's safety.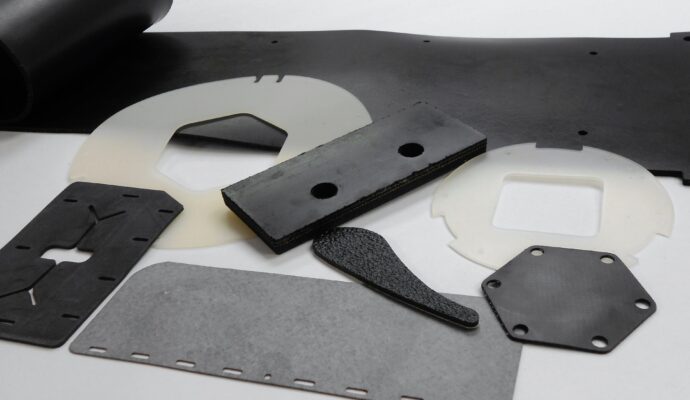 EPDM Rubber material delivers classic modern playgrounds making your children enjoy their best and have fun during their gaming. It is one of the products that are widely used in Florida for the safety surfacing of playgrounds. Here are some of the advantages of deploying EPDM Rubber to your playground.  
EPDM Rubber Playground is Safer
The component elements in EPDM Rubber material are synthetic, making it safe and non-toxic. Therefore you are facilitated with an ideal option for a children's playground. During accidents, while playing, children end up having severe injuries due to the hard surface they impact on. An EPDM rubber surface playground eliminates such scenarios. Children can now play in a worry-free environment. When they jump up and down and end up falling, the impact will be minimal compared to hard surfaces. As a parent, you may continue with your daily chores knowing that your children are safe.
EPDM Rubber Surface Absorbs Noise 
In a usual way, playgrounds in residential areas can cause inconvenience to the occupants of the nearby house. This is due to the noise children make while playing. An EPDM rubber surfacing has the capability of absorbing noise. This drastically reduces the amount of noise. Children can now play freely without disturbing the adults in the same neighborhood. You can relax, read your favorite novel during the daytime, or take a nap in a noise-free environment. The rubber surface is an excellent noise canceller. This is due to the fact that the surface absorbs echo and reduces noise transmission. 
EPDM Rubber Surface Is More Durable
An EPDM rubber surface playground from Cape Coral safety surfacing saves you a significant amount of money. These playgrounds are highly durable and can last for an extended period before wearing and tearing. No maintenance cost was incurred as no repairs were needed. Also, children can engage themselves in various games and sports as it facilitates skating, bike riding, among many others. Also, children can explore their talent as they play different types of games in an EPDM Rubber surface playground. The rubber material is of high quality and is not affected by the diverse weather conditions of the United States of America. For instance, during snow, it is not affected as it does not swell when they melt.
EPDM Rubber Surface Has Plenty of Different Designs.
Children are particularly fascinated by brilliant and vibrant surfaces. With an EPDM Rubber surface, there are vibrant colors based on children's preferences. You might choose a pattern of colors liked by your children and consider their playground to be installed with. This will bring a sense of humor to children. They will be active in their play, thus developing their creativity. They will be able to discover their talent at a tender age, and also their brains will grow and expand simultaneously.
EPDM Rubber Surface Requires Lesser Maintenance
An EPDM rubber surface playground is economically friendly as it requires low maintenance costs. After installation, it takes a long period for it to be repaired again. It is also too clean as it is stain resistant. This ensures that your children are playing in a safe and clean environment. Other ordinary playgrounds are full of dust, putting the health of your child at risk by being exposed to pathogens. In an EPDM Rubber surface playground, the tidiness of children is ensured as their health is taken into consideration during installation. Also does not swell when exposed to water to ensure that it can be occasionally cleaned using water. 
They Are Cost-Effective
Cape carol safety surfacing installs an EPDM Rubber surface playground at a relatively low cost in the United States of America. They used the best materials for your children's satisfaction. They facilitate you with a well-equipped playground with objects such as a first-aid tool kit and cleaning instruments. Your budget is cut short as the installation comes entirely with other amenities. Also, they offer safety training to a few adults and children too. This is to ensure that the safety measures are well observed. The installation comes with a warranty of up to five years of free service. They are responsible for any damage for a certain period of time.
It Possesses Excellent Shock-Absorbing Potential
EPDM Rubber surfaces is a shock-absorbing material that can reduce the landing impact as our children engage in different sorts of plays. As an adult, you can indulge in your duties and let the kids do their play most safely. Injuries are minimal, and when they occur, they are not fatal. Learning to skate will now not be a problem as when they are practicing it, there is no fear of falling as it is well-cushioned. 
The Material Used Are of High Quality
The EPDM rubber surfaces are made of high quality. This is to assure the clients of their value for money. In the market structure of Florida, people opt to go for high-quality products concerning price. This ensures that you incur a minimum cost installing your children a playground to be no other cost charged. 
You need to install an EPDM Rubber surfacing playground is one of the most fantastic decisions you can make. No other flooring matches the cost, durability, safety, and attractiveness of an installed playground. Your children have assured you of such a great experience. They can relax if it is not a school day. They will be at home having a lovely time and socializing among themselves when playing. As a parent, you will have played your role to sharpen their future by having great minds. 
If you are looking for professionals to help you install EPDM rubber in the United States, you need to come to Cape Carol safety surfacing. The company has all that it takes to make sure that you are getting the most from these spaces.  
Below is our list of additional services: