Best Synthetic Grass Installation Services in Cape Coral, FL

Also known as artificial grass, synthetic grass is as good as natural grass when it comes to safety surfacing in playgrounds. Lately, it has surpassed the goodness of natural grass. Cape Coral Safety Surfacing synthetic grass has had a great improvement in terms of its manufacturing techniques and has become more popular due to its number of benefits. Synthetic grass gives your lawns a beautiful view that looks well managed and taken off. As an alternative to natural grass, it appears real and due to the improved technology on manufacturing it, it is even natural. Artificial grass has revolutionized how the landscaping is usually done.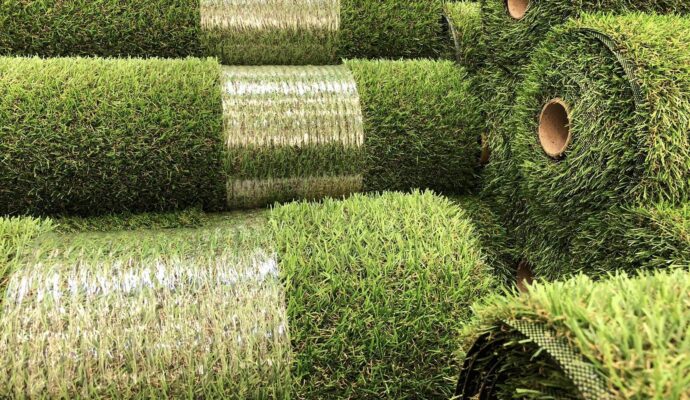 Initially, this grass was used mostly in recreational and sports centers but it has been popularized and has made its way home. They have an unmatched value and importance as they are an immediate imitation of natural grass and now the best alternate option as well. Below is a list of the reasons why you should have knowledge of the grass before buying and installing.
Maintenance
This is a concern before buying anything and one must know the cost required to maintain it. With synthetic grass, there is no difference, but fortunately, it has a minimal maintenance cost, unlike natural grass. Since it is artificial, it does not require moving or leveling because the grass is synthetic and does not grow. This helps in saving both your time and money. Gone are the days when we had to hire a mower to trim our lawns and gardens.
Artificial grass does not also require watering, weeding, or fertilizing.  In the case of debris and leaves, you can only blow them off using a hosepipe. You can save on water for other purposes and it also cuts on the water bill. This unique and great technology comes in handy especially to the aged, physically challenged people and also those with tight schedules. This is a great inventory that only requires the installation cost.
Installation
When it comes to installing synthetic grass, get in touch with experts who will guide you on the right process to go for this option. Cape Coral Safety Surfacing has been manufacturing and also providing the services needed for the best installation of artificial grass with the help of well-trained professionals. Before the installation process of the grass, the surface has to be cleared of any grass, debris, roots, and any other object that will hinder the smooth process. Get the right measurements too.
Durability
Synthetic grass is made from high-quality synthetic fibers making it last longer. This factor ensures that it has hardwearing, high durability, and lasting benefits. The quality of the product assures that it will remain in good shape and away from wear and tear. The surface of the grass is made in a way that it can withstand anything thrown at it like, harsh climate, high-foot traffic, ultraviolet rays, and traction.
Seasons change throughout the year, maintaining natural grass takes a lot in terms of water, because during the hot season, the grass ends up drying. But when it comes to artificial grass, it will be consistently green all through and will remain intact for a very long time. The color does not fade because the fibers used in manufacturing the grass are UV- stabilized and can also survive physical deterioration. This makes it suitable for outdoor locations.
Multi-purpose
Artificial grass makes a great alternative for natural grass especially in places where mud is a hindrance. These are areas like around pools. Natural grass gets wet then mud is spread all over but with synthetic grass, the feet will be clean all through.
It is used by dog owners as a surface in their kennels and also in pet runs because it is easy to sterile and clean, unlike carpets. The artificial grass has a high percentage of draining water, therefore, dries fast for it to be used again. Synthetic grass is the most popular and favorite option for dog keepers. The trusty lawn would endure dog wear and tear and some water and a mild detergent should remove any stain, fur, or stain.
As children play and, in the garden, school or at the parks, falling is common and surely inevitable. When installed in the said areas, the grass will secure them as they fall due to their dense nature.
Some people use it for roof gardens because of its lightweight nature, it is able to support the roof well enough. There is no need to cut it too. Artificial grass when well installed, blends perfectly with the surrounding features and leaves a beautiful look to your garden. It has also become a very popular option with holiday homeowners.
Environment Friendly
Mowers mainly use petrol for the cutting grass process hence releasing gases that are harmful to the environment. Artificial grass, therefore, comes in handy because there is no such maintenance. You also reduce noise especially in areas with a lot of neighbors. With synthetic grass, there is peace and clean energy within the surrounding area.
Use of fertilizers and pesticides is also needed when it comes to keeping the natural grass growing and fertile but with the fake grass, you will not require this. This saves on money and pests will not be of any bother.
Artificial lawns do not allow the growth of weeds due to the geotextile membrane that is below the lawn. Simply put, this grass is a safe option for the environment.
Drainage
Artificial grass is made in such a way that when it rains, the water is able to flow smoothly and fast. This technique has greatly helped because flooding is rampant especially on areas of this surface.
Aesthetic Design
Synthetic grass manufactured by Cape Coral Safety Surfacing is designed in a way that perfectly resembles natural grass and telling the difference one has to be keen. It has transformed landscapes, fields, and even gardens into beautiful and vibrant scenery. Its uniformity, consistent color, and level are truly a sight to behold. Fortunately, all this is achieved with minimal upkeep.
Below is our list of additional services: